IHA stands for I Have Answer. It was initially found as a technical blog in 2015 which went onto become a small team of professionals delivering support and software solutions services. Within this time span of eight years, IHA-I Have Answer has grown into an international software and support company. Our ability to implement technological changes and modifications to enhance the computing experience is the reason behind our rapid but hard earned success. Our team is made up of experienced professionals who provide services tailored to all technical queries & issues. IHA provides solutions on all continents, guarantees satisfaction around the world, and continues to support all the technical needs of individuals and businesses. Staying true to our motto "Let's make it easy", we are constantly striving to make technology a better place.
Design the Concept of Your Business Idea Now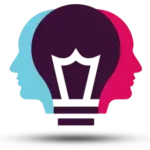 We think out of the box! We believe in ideation and innovation for an experience that is out of the world.
We just don't think interesting things. We turn them into reality. Putting thoughts into action is our strong suit.
When we start to develop on our ideas we pursue excellence and perfection, and nothing less.
We help businesses elevate their value through custom software development,
product design, QA and consultancy services.