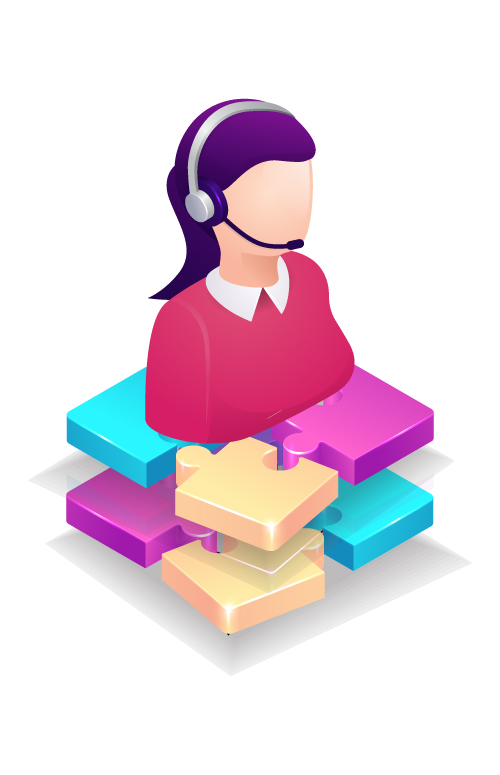 Have you ever outsourced call center services? If not, you must get the best call center services in the industry. It is a centralized department responsible for handling outbound and inbound calls from potential customers.
Several businesses outsource call centre support services as it helps to handle customer-related inquiries. This service provides clients with seamless operations where they can track, monitor, and manage every call with customers.
A company that you hire to get the best call center service is responsible for answering inbound calls, responding to emails, responding to support tickets from a web form, interacting with live chats, and performing outbound calls.
If you want to improve your customer service management and productivity, you must get call center services from our company. The experts at Team IHA have multiple years of experience in delivering exceptional call center services.
We have helped numerous companies to achieve their goals. Our experts have worked with several businesses related to different industries. Before you contact us to get our services, we want to give you an idea of what we offer under call center services.
Lead generation is an important process that focuses on generating customer interest for a product or service into sales. Typically, lead generation is done by collecting visitors' contact information.
Lead generation uses targeted approaches to deliver increased results over sales-generating methods. It is done after collecting customer information and market insight.
We offer the best lead generation for b2b to help you grow your business, increase sales, and create a bigger customer base. Our experts use a direct approach to target more customers.
Our experts use the best technology to find qualified clients, gather their information, and connect them with your company to increase sales. Team IHA has developed a good reputation for offering excellent lead generation services.
We use proven processes to provide lead generation service to raise awareness, grow your customer base, and increase revenue. Our skilled experts can offer you multiple techniques to create a sales pipeline for your business.
Inbound & Outbound services
Under call center services, we offer inbound and outbound customer service for supporting your targeted customers by phone.
Here, the inbound service refers to the traditional approach. In this service, the customer calls the company to inquire about a service or request a service. On the other hand, outbound customer service refers to following up on a service issue. Outbound service representatives can also notify the customers about any new product or policy changes.
Our inbound customer support can solve your customer queries and issues. In addition, they can help you maintain customer satisfaction. At the same time, our outbound customer support can make your targeted customers delighted. It focuses on increasing customer engagement, boosting loyalty, and cross-selling products.
When you outsource inbound and outbound service from Team IHA, our experts leave no stone unturned in delivering you exceptional service. They use the right tools and techniques to help you maintain a healthy relationship with your customers.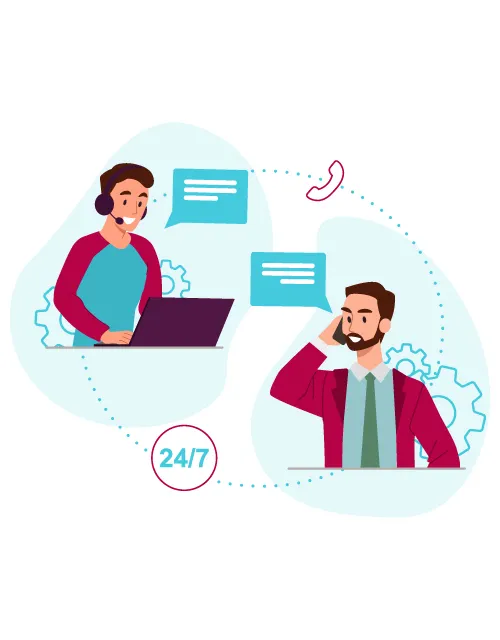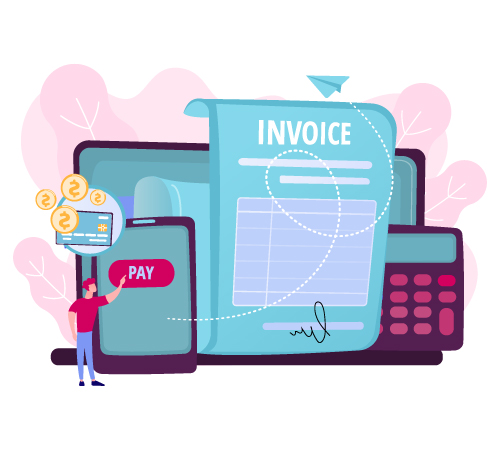 Do you get plenty of calls from customers with inquiries regarding billing and credit card statements? Do you have limited people to cater to all the requests? Are you losing your customers due to this issue? In that case, you can get our billing and recovery service.
Our experts offer the best billing and recovery service as they have years of experience. We can provide your customer with the best client service. We have developed a reputation for offering exceptional solutions for billing queries and inbound call center needs.
Our call center experts can smoothly resolve the issues of your clients. They can also provide your customers with the required details. We have served several businesses, and now, we are ready to help you, so you don't lose your valuable customers due to insufficient resources.
Technical support refers to the non-voice and voice technical support from the vendor to the third party. The main goal of technical support is to offer product knowledge, technical assistance on websites, and product use information.
Over the years, the importance of technical support services has increased. Better call center service can deliver greater value to the business. The IT help desks have transformed into modern customer information centers.
Telesales, pre and post-sales, technical applications, product support, customer support services, onsite tech support, technical support call center, remote support, and remote IT infrastructure management services come under technical support roles.
Many companies like to outsource technical support to get a higher level of service. It also results in quick responses, problem resolution, and healthier bottom lines. You can contact us to get a broad spectrum of technical support. Our experts at Team IHA are dedicated to achieving measurable and total client satisfaction. We have dedicated and technically trained professionals who can provide strategic services.
We can offer better technical support because we believe in analyzing product-related call patterns from the technical support functions.
Grievance handling is a process that focuses on improving customer satisfaction. It involves collecting customers' feedback through a 24/7 inbound call center or making calls. It is believed to be a touch point for customers who have registered their complaints.
For any growing business, grievance management is an essential component. That's because it results in better valuable customer insight. Our grievance handling experts can help you improve customer satisfaction and profitability.
If you are interested in getting any of these call center services, you can contact us.
At Team IHA, our experts can help you take your business to new heights. We have been delivering the best solutions to our clients for 10+ years.
We have a team of more than 1400 experts who will help your business elevate its value through the best services. Our team has experience in working on multiple projects.
Hurry to get the best call center services from the industry expert at pocket-friendly prices.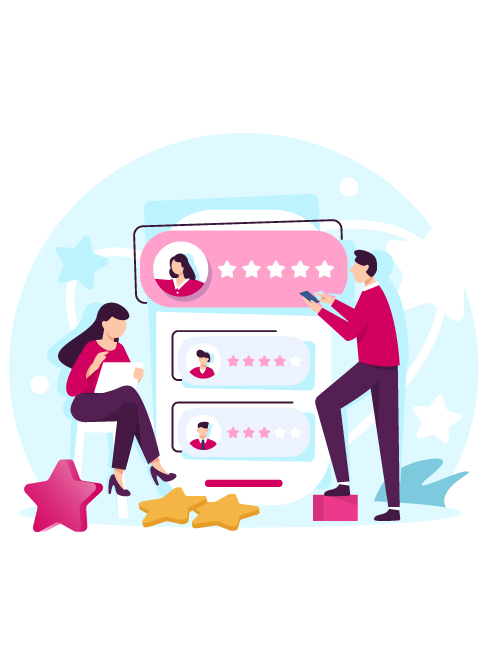 // Drop us a line! We are here to answer your questions 24/7