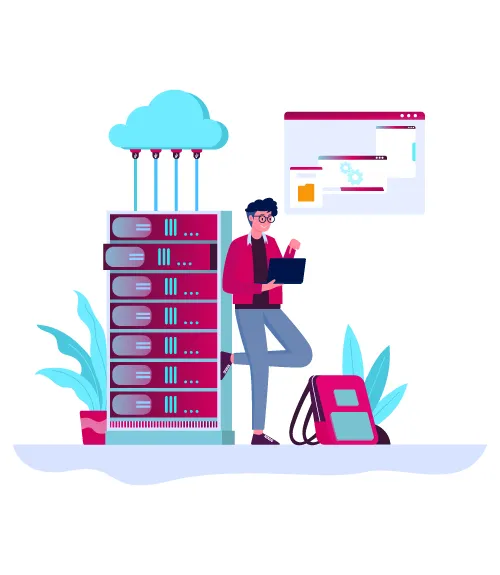 In a layman's words, Cloud Solutions is the delivery of computing services—including servers, storage, databases, networking, software, analytics, and intelligence—over the Internet ("the cloud") to facilitate faster innovation, flexible resources, and economies of scale. In other words, it is also known as cloud computing, making IT resources available over the Internet as needed. The user specifically pays for cloud services availed, ensuring lower operating costs and efficient functioning while scaling the business needs.
Cloud service providers such as Amazon Web Services, Microsoft Azure, and Google Cloud Platform offer everything from applications to data centers & subscribers for a particular fee. With cloud solutions, you can quickly maximize or minimize your IT resources to meet your organizational needs. Cloud solutions provide fast access to flexible and cost-effective IT resources without the need for major hardware upfront investment or time-consuming installation and maintenance. Professional firms can accelerate new initiatives and accurately deploy the types and sizes of computing resources needed to run IT departments more efficiently.
Most cloud solutions can pe put in three categories: Infrastructure as a Service (IaaS), Platform as a Service (PaaS), and Software as a Service (SaaS). IaaS permits businesses to essentially rent their IT infrastructure from a cloud provider. PaaS provides an on-demand environment for software development. SaaS caters applications over the Internet. Businesses of all sizes use cloud solutions to reduce hardware, software and IT maintenance expenditure. As cloud solutions evolve beyond the IaaS, PaaS, and SaaS offerings, enterprises trust on the cloud for software-defined technology. Data center resources such as computer, storage, and network resources can be virtualized and centrally managed as software-defined pools. Cloud providers are now offering pre-packaged cloud solutions with the flexibility to provision on-demand, abstracted software-defined resources for workloads.
If you need any Support, we are there for you. Team IHA is an official AWS partner, and facilitates the best cloud solutions services in the industry. Our young professionals deliver the best and custom built solutions to every client as per their requirements and needs. Before moving further, we would like to suggest the components we cater to the industry
Cloud backup, also known as online backup or remote backup, is a strategy for sending a copy of a physical or virtual file or database to a secondary offsite location for security purpose and preservation from equipment failure or disaster. Secondary servers and data storage systems are typically hosted by a third-party service provider, who charge customers or organizations for backups based on the amount or amount of storage used, bandwidth and data communication, number of users, number of servers and number of times data is accessed. Team IHA is always ready to support your remote back up requirements. You can blindly trust us with your data security and preservation thanks to our updated technology and the brilliant IT professionals available to cater your needs, any time of the day. Get in touch with us to know more.
Cloud computing refers to more than just software. Cloud computing is a range of services provided over the Internet, otherwise known as "the cloud". This means using remote servers to store and access data instead of relying on local hard drives and separate data centers. Before the existence of cloud computing, organizations had to purchase and maintain their own servers to meet business needs. This requires purchasing enough server space to reduce the risk of outages and to accommodate peak traffic. As a result, most of the server space remains unused. Today's cloud service providers enable businesses to reduce the need for on-premises servers, maintenance staff, and other expensive IT resources. Team IHA has been there in industry for several years and has served innumerable organisations for cloud computing. At Team IHA, we have the most efficient team of experts who can assist you with all your woes.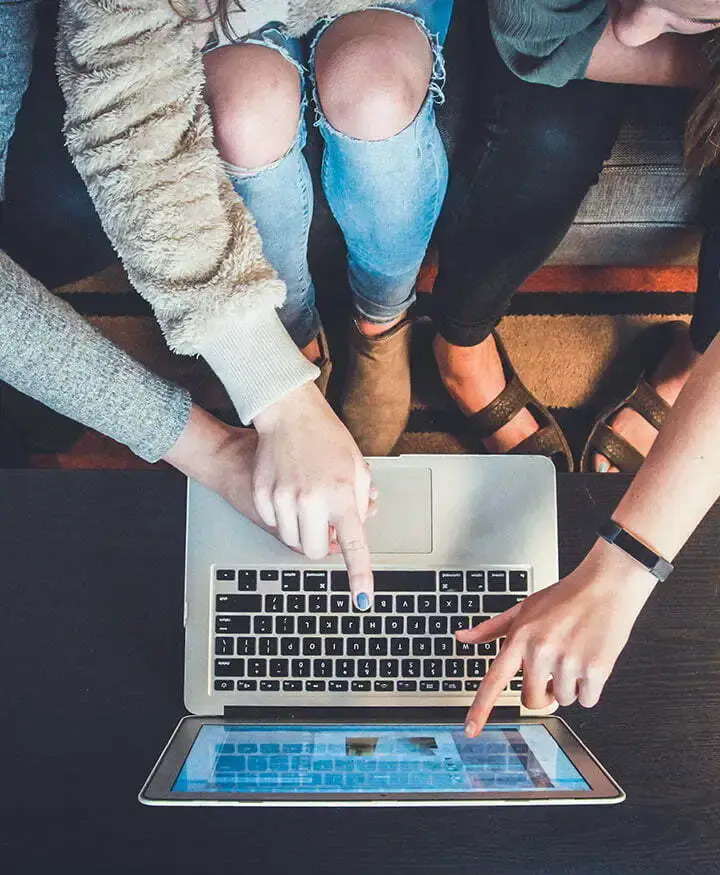 Managing and monitoring a private cloud server requires software tools that support & create a pool of virtualized computing resources, provide a self-service gateway for end users, and manage security, resource allocation, and the like resources, monitoring and payment. Management tools for private clouds tend to be service-focused, as opposed to resource-centric because cloud environments are highly virtualized and organized in terms of portable workloads.
Server management is a key strength of Team IHA. We provide control panel and personalized dashboards. You can get in touch to know more about the service.
Website hosting is an online service that enables you to publish yourself on the Internet. Anyone with internet access can access your website and learn about you or your business services increasing your credibitlity as an organisation. Team IHA has aced wesbiste hosting and development.
While you could host an actual server for your website on your own however relying on a web hosting provider offers many advantages like unlimited bandwidth & disk space, content extensions, high security , customized domain name with URL, and good server speed.
If you are on a hunt for a efficient, attractive and a smooth website with all the unique things you have in mind for your Website, get in touch with us so we can give you exactly what you need. Make your business digital through a user friendly website and you will never regret it!
In database hosting, a third party provides the hardware and infrastructure to run the customer-selected database, often in the cloud. It also configures the environment for secure access, ensures that resources are available to grow the database as needed, and provides managed services based on requirements. Database hosting emerges as an alternative to running databases and their applications in a standard on-premises environment on the computing infrastructure owned and operated by the organization itself. Database hosting has many advantages.
Ability to customize the database used and the level of support and maintenance.
Automatic scaling- can be increased or decreased as needed.
Provides high availability i.e., there is no user downtime.
Provide frequent incident response plans, including monitoring.
You don't have to pay for and maintain expensive hardware.
At Team IHA, our experts can support you to take your business to new heights. We have been delivering the best solutions to our clients for 10+ years. We have a team of dynamic experts who help businesses elevate their value through the best of all services. Our team has a long and running experience in working on multiple cyber solutions and custom management services.
// Drop us a line! We are here to answer your questions 24/7