The new 3CX update for StartUp now fine-tunes call handling with the addition of digital receptionists and call queues! The StartUp Wizard has also been improved for a much easier workflow.
Latest Features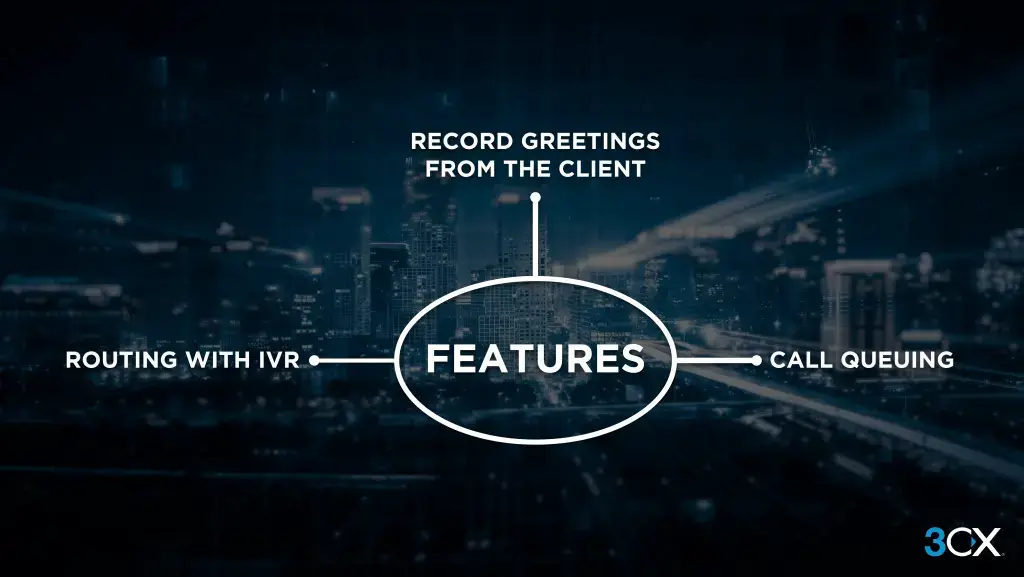 Call Queuing
With the new update, you can now, put customers in a call queue, a feature that was previously limited to the StartUp Pro package! Add team members to each line, then decide on your polling method and wait time cap. Additionally, you may customise the setup by adding your own hold music, turning on queue position announcements, and developing unique start prompts.
Record greetings from the client
Greetings and instructions can be effortlessly recorded without using a different application directly from the Web Client. Use it to record IVRs, queue introductions, and personalised greetings for out-of-office messages.
Routing with IVR
Allow callers to press a key (for ex. Press 1 or Press 2) to select the team or department they would want to speak with. Callers can be sent to another digital receptionist, a ring group, or a waiting list to hear more alternatives. Your team won't constantly be forced to transfer calls.
What's more
In light of the addition of 'Call Handling' as a new section replacing 'Ring Groups' in 'Office Settings', you can create your groups, queues and digital receptionists.
Single Sign-on (SSO) is limited just to Google but Microsoft has announced it will be changing its current method, so support for Microsoft SSO will be stopped.
Get in touch with us as we are Team IHA and we are a designated bronze partner of 3CX, we provide 24/7 tech-support services, without charging a single buck for that. Along 3CX you will get a dedicated account manager and in-house cloud telephony services.